Puppies learn hugely in the first 18 weeks of their life, this is the best time to do your training. It's incredible what they can take on and learn, the good and the not so good!
All training courses use positive reinforcement and are a combination of training, confidence building, developing handler focus and working with distractions. Giving you a structured and broad introduction to training and living with your dog. Helping you understand your dog, how they learn and helping them live in our human world!

Group training is held at South Bucks Riding for the disabled. SL2 4QR
Lovely indoor venue, enabling us to train in all weathers, with onsite parking.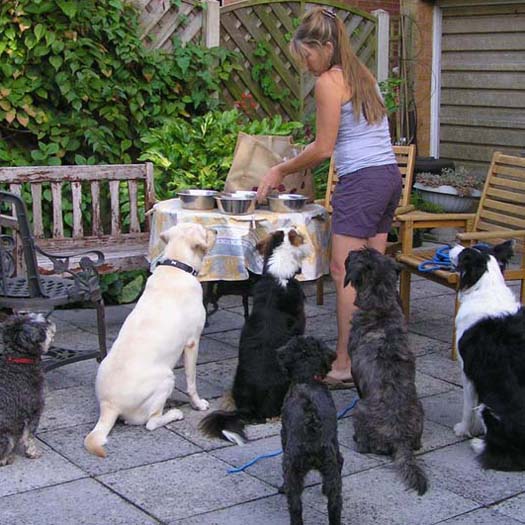 One way to get ALL their attention!! :-)
Reactive dog training
Starting Thurs 2nd May
6 week course
8pm-9pm
This is new course designed to help people with very anxious dogs who want to understand and learn to work with these challenges.
This course is very limited and will only be available to dogs able to cope at a distance and be able to learn. The venue at Fulmer lends itself to holding a course of this nature, with close guidance and supervision.
The course will include, depending on the group:
Understanding arousal.
Handler focus
Techniques to help your dog cope with their anxieties
Techniques to help you.
Enrichment
Puppy training classes
Next course starts Thursday 2nd May at
6 week course.
7pm-8pm Puppies up to 20 weeks
Groups of 6.
£70
Course content:
Understanding how dogs learn
Developing a good reflex to name
Handler focus - eye contact
Recall
Handling/vet check
Helping your dog to have a safe/calm place to hang out
Building confidence
Sit, down, wait, stay

Developing loose leash walking
Appropriate play
How should children approach your dog?

Dealing with novelty, other dogs, people
Arousal and understanding what it means
Building calmness
Enrichment

Having fun!